ACCIDENT ATTORNEYS & CRIMINAL DEFENSE LAWYERS IN DALLAS, TEXAS
---
Dallas Personal Injury and Semi Truck Injury Attorney
Accidents are generally unexpected and can put a tremendous emotional and financial strain on your life. At The Law Offices of Robert Gregg, we do everything we can to begin work immediately to make sure that you or your loved ones are protected and represented. Whether it's a car or truck accident, a medical malpractice, defective product or any other personal injury, we are here for you to provide all of our resources to make sure you collect all the compensation owed to you and your family by the responsible parties.
Personal Injury

According to the Texas Department of State Health Services, accidental injury is the leading cause of death of people under 44 years of age.
Semi Truck Injury

Accidents are generally unexpected and can put a tremendous emotional and financial strain on your life. At the Law Offices of Robert Gregg, our personal injury attorneys in Dallas,
WE DON'T GET PAID UNLESS YOU DO!
When You Need an Advocate, You Need Robert Gregg
At the Dallas Law Offices of Robert S. Gregg, we provide skilled, aggressive criminal defense to clients facing state felony and misdemeanor charges. If you have been accused of or indicted on a criminal charge, you need a criminal lawyer or criminal attorney immediately. We will protect your rights and work diligently to keep you out of jail.
We act quickly and responsively to help our clients resolve their legal problems. When you call our office, you will be able to talk with a live person who can take your information and answer your questions. We return email inquiries within twenty-four hours. Every year, thousands of people face increased insurance premiums because they did not defend themselves in criminal court. Ask for help from the professionals at the Law Offices of Robert S. Gregg. Contact us today to speak with a knowledgeable, experienced professional about your individual legal needs.
Serious Accident or injury? You need A serious Lawyer:
Mr. Gregg is a reputable trial defense attorney, with an extremely strong track record of assertively and effectively advocating on behalf of clients charged with misdemeaners, felonies and DWIs. We will not plea bargain your case without exhausting every other possible avenue. We will appear in court on your behalf and advocate for the best possible read more...
---
Criminal Defense Lawyer Dallas, Texas
Protect Your Rights in Dallas, Texas
The Dallas, Texas Law Offices of Robert Gregg understand that the days and weeks after a crash can be incredibly difficult for victims and their families. Not only are you trying to recover from your sudden injuries, but you may also be facing immense and sudden expenses. However, if another person's neglectful actions in Dallas resulted in your injury, it is important to fight back. Contact the Dallas, Texas personal injury lawyers at the Law Offices of Robert Gregg today.
If you've been hurt in Dallas, Texas, the law affords you important legal protections. You may be entitled to collect damages for medical malpractice, car accidents, slip and fall accidents, truck accidents, or any other act of neglect or negligence. However, it can be difficult to fight for justice if you don't know the value of your claim. The Law Offices of Robert Gregg are Dallas personal injury lawyers and criminal defense attorneys who work closely with victims and families to help them collect the damages they may deserve under the law.
Types of Personal Injury
Car Accidents
Truck Accidents
Motorcycle Accidents
Slip and Fall Injuries
Wrongful Death
Defective Products
Catastrophic Injury
Drunk Driving Accidents
On-The Job Injuries
Are you facing criminal charges in Dallas, Texas?
If you are currently struggling with criminal charges, then you do not have a moment to lose. The penalties that can arise from charges of this nature are serious and can have extreme consequences; they are not something to be trifled with or treated lightly. If you are facing a charge such as a DWI and are concerned about the penalties, then the best thing that you can do for yourself is to seek legal counsel from a Dallas criminal defense attorney who can provide hard-hitting and tenacious legal guidance when you need it most.
Types of Criminal Offenses
DWI (driving while intoxicated)
Drug charges
Theft and robbery
Sex offenses
Assault and theft
Probation violations
Hot checks/Bad checks
Public lewdness
Assault
Drug Possession
Motions to Revoke Probation
Expungements
Child Abuse
Nonpayment of Child Support
Juvenile Crimes
Domestic Violence
Misdemeanor Ticket Defense
Terroristic Threat Crimes
White Collar Crimes
At the Law Offices of Robert S. Gregg, we serve clients in communities throughout the Dallas-Fort Worth area including:
---
Garland

Irving

Grand Prairie

Highland Park

University Park

Mesquite, Carrolton

Richardson

Fort Worth

Arlington

Plano

Lewisville

McKinney

Duncanville
De Soto

Coppell

Cedar Hill

Allen

Frisco

Bedford

Euless

Grapevine

Farmers Branch

Rockwall

Balch Springs

Seagoville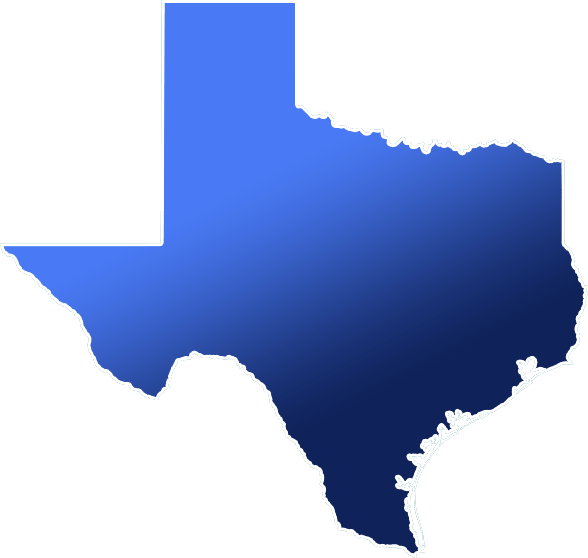 REQUEST A FREE CASE EVALUATION
---
We use all of our available resources to help our clients get the best possible results for their cases.  In addition to our awards and accomplishments, we have earned a high degree of admiration that is manifested through the case results we have achieved on behalf of our clients.
At the Dallas Law Offices of Robert S. Gregg, we are dedicated to only doing a great job for our clients.  We offer a free case evaluation to individuals who are faced with discrimination, unpaid overtime, or another issue because of their employers' actions.  Our complimentary case assessments can be completed either on the phone or in person.  If we can help you, we will perform an in-depth assessment to determine what the best strategy is for your case.